These are the first doodles of what soon became the current
Nicolai C. Buntler
design. The eyebrow-less, glasses-less little bunny near the middle was how the design looked previously. I wanted to give the character a total overhaul, and something that would fit my growing style. The one on the way bottom-right was the first sketch I did with the current triangular head base, and I felt it was perfect!
The tiny drawing on the left solidified a more close-to-final design.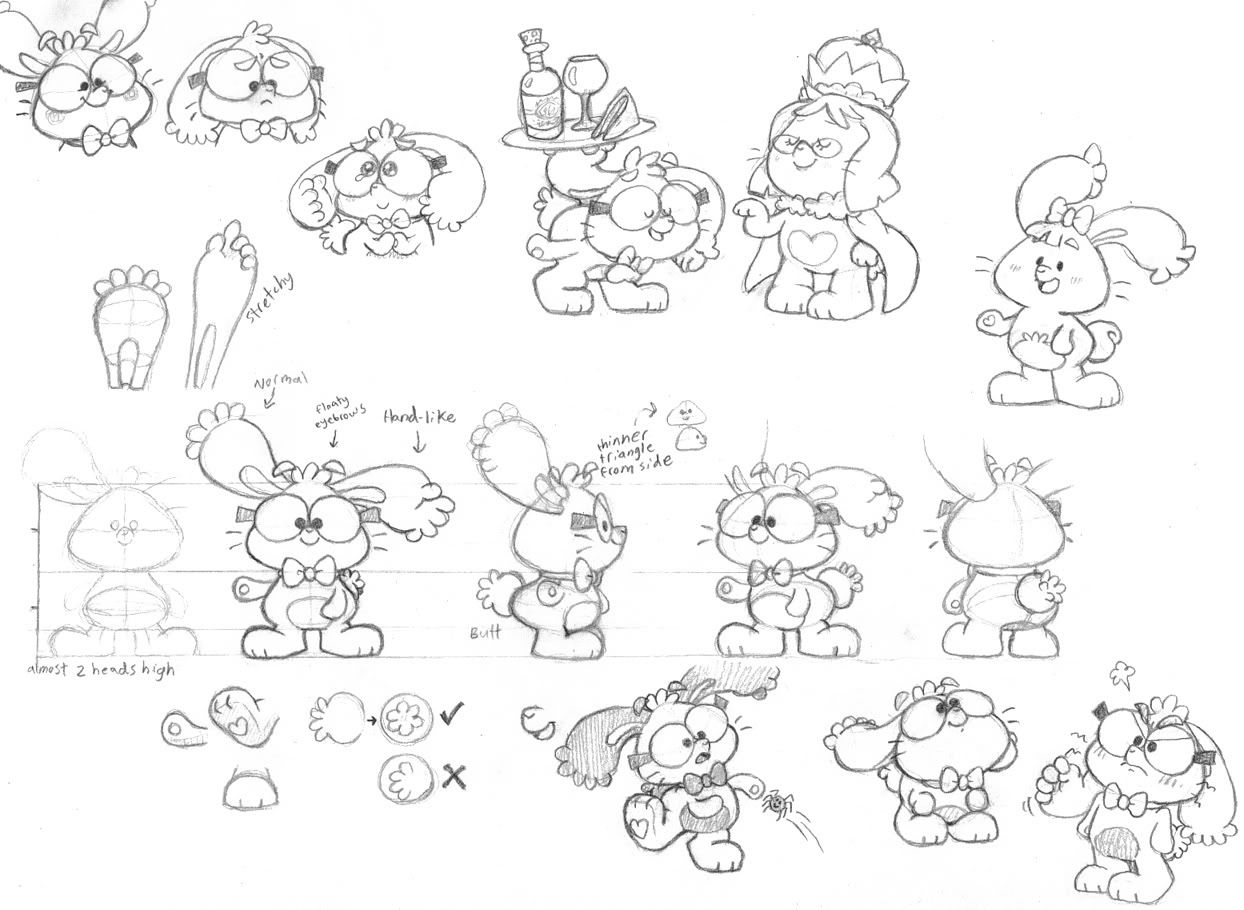 The first character reference sheet I did for Nicolai with the current design.
Nicolai still looks basically like this today! A prototype version of Queen Bellebit can be seen here, along with an unused bunny.