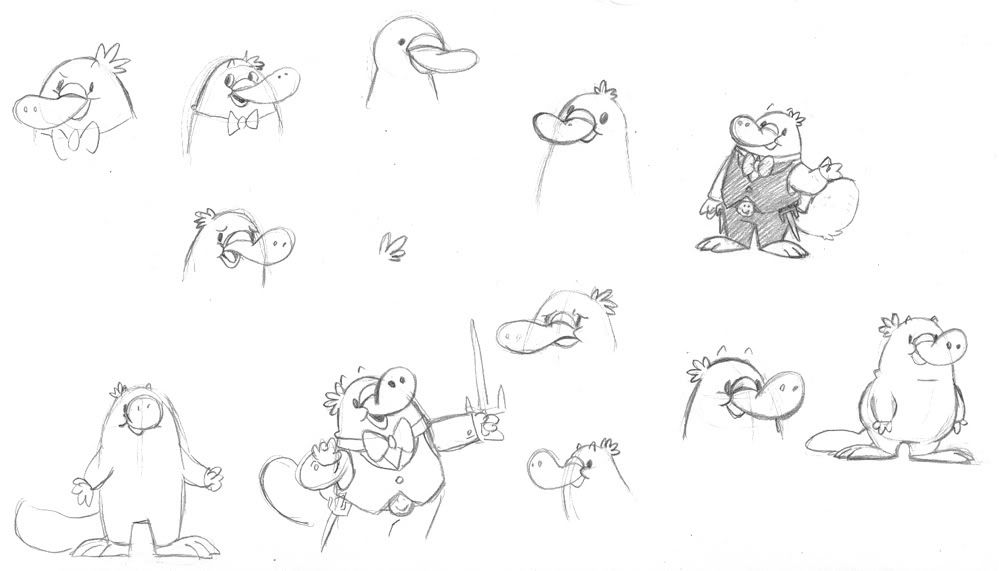 While designing a platypus character for a friend's commission, I ended up making the character (who is supposed to be able to fight with weapons and wear a suit) WAY too doofy looking. But I really liked the doofy design I came up with, so I decided to use that design for my own character,
Plunky Squirkle.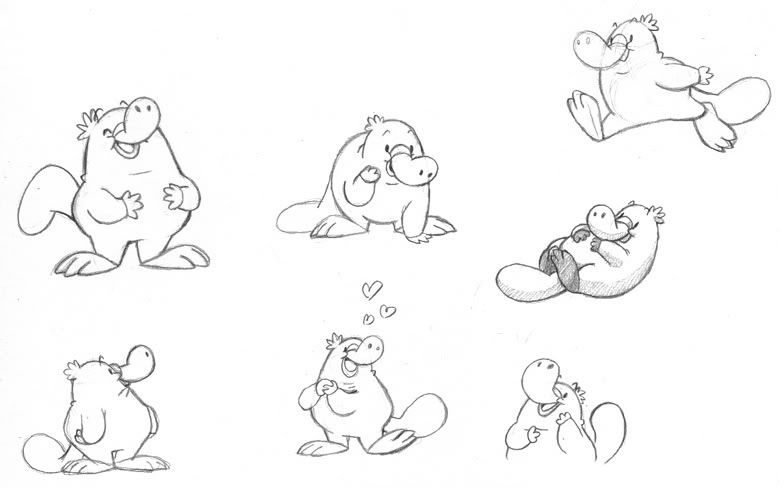 So I worked out a final design for him, and he's super fun to draw! I am very pleased with him.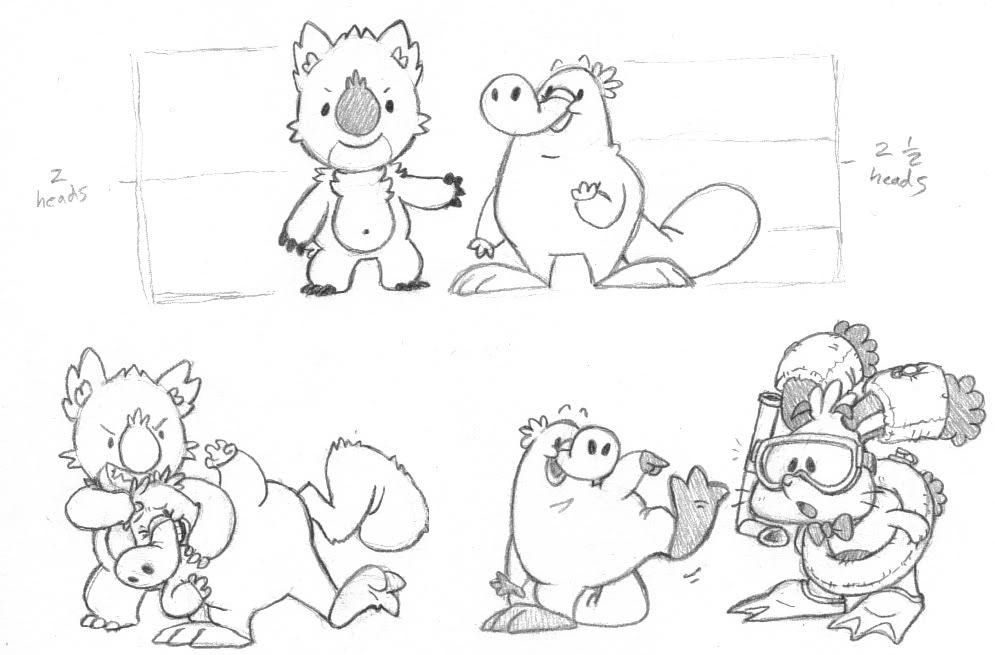 A size chart of Plunky and a possible koala character (also a character I designed for a commission that I liked enough.) The koala wants to be a tough bear and is a friend of Plunky, who is always crampin' his style. Also a size comparison to Nicolai.